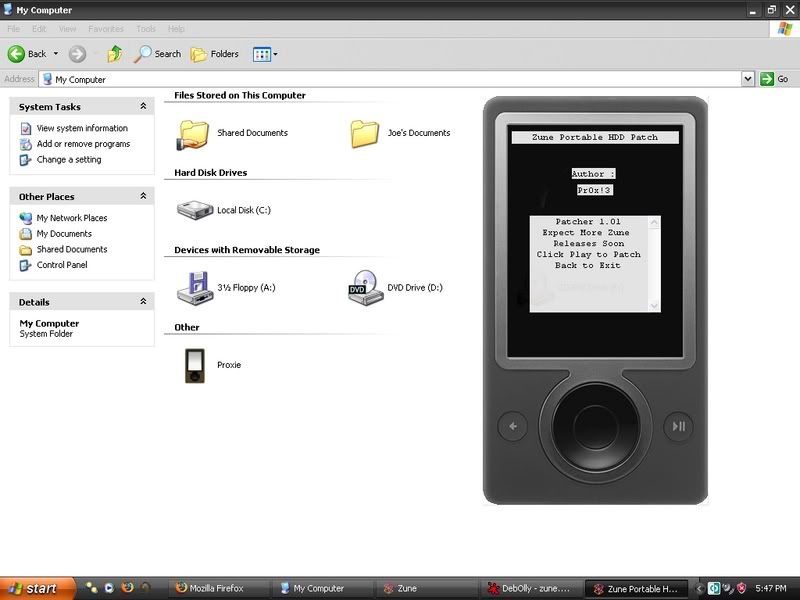 This Patch is for People that want to use there Zune as an external HDD but dont want to get there hands dirty by using the registry. It is written purely in win32 asm so it doesnt depend on any other files to run.

(Screenshot here)




Installation:

Unplug your zune and shutdown Zune software
Run Patcher
Plug your Zune back in
Goto MY Computer and You will see your zune.
Note: This is NOT a copy of the berdon patcher nor is it meant to take the place of. Its merely my version that doesnt require the .net framework and is prettier lol
Download Here
(Ver. 1.01)