The Zune battery is the same as the iPod Video 60/80GB battery. Over at ipodmods.com they found a way to upgrade your exsisting 30GB hard drive to a much larger one. Using the new ZIF (zero insertion force) drives from Toshiba, they can fit in place of the 30GB and work perfectly with the Zune.

You can find their installation instructions here.

They also sell the upgraded hard drives:

30GB - $174.99 (MK3008GAL)
40GB - $189.99 (MK4009GAL)
60GB - $214.99 (MK600GAH)
80GB - $239.99 (MK8009GAH)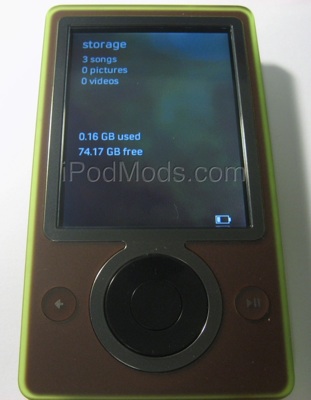 As well as other replacement parts.